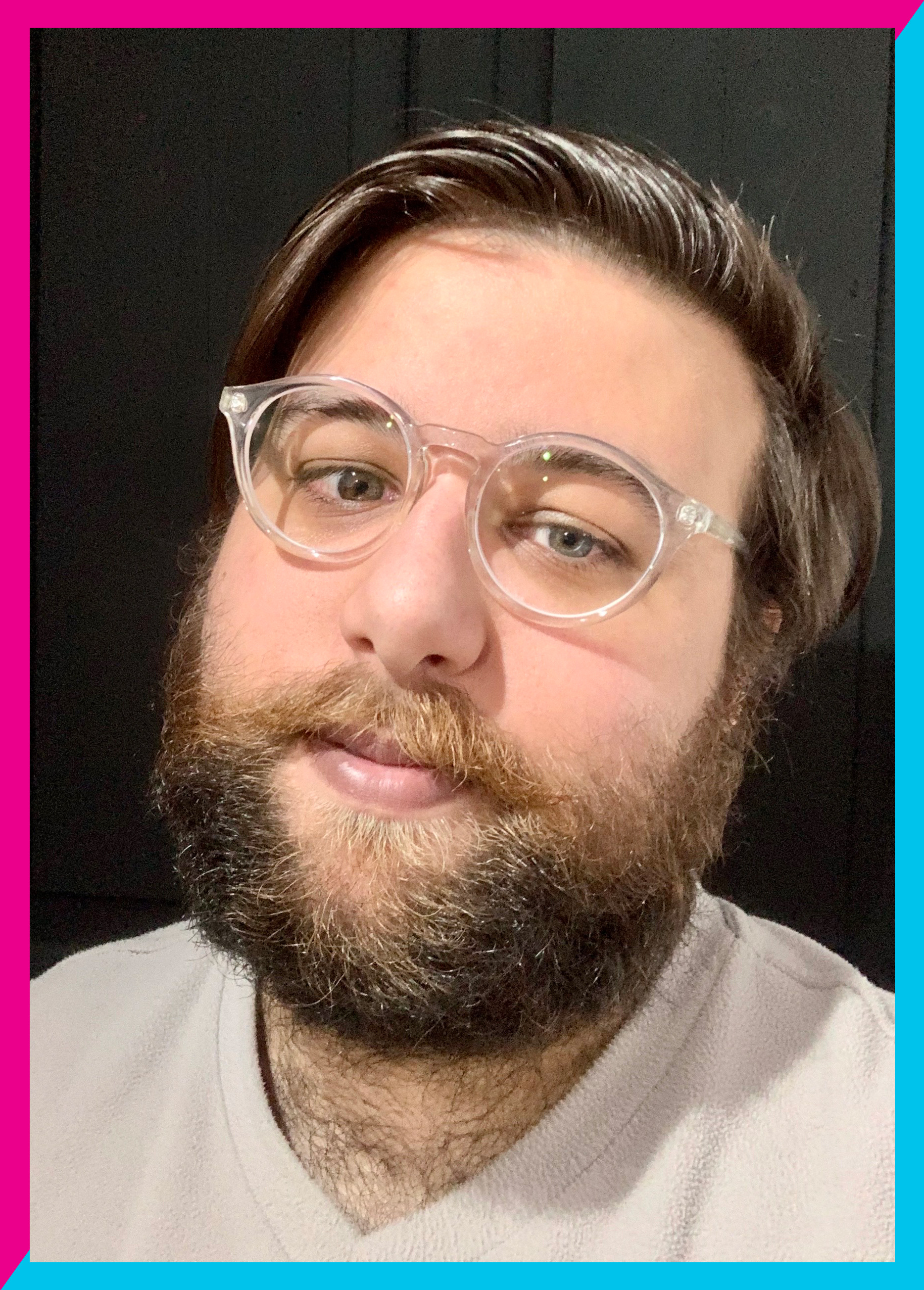 Hi! My name is Doug Escamilha and I am a 2D Animator and Motion Designer Freelancer.

Contact: hello@animadoug.tv
Currently I live in Nova Friburgo, Brazil. Here I work from home as a freelancer. I am 27 years old and I have a bachelor's degree of Communication Sciences in Advertisement and Marketing at Estácio de Sá University, where I studied art direction, publicity creation, graphic design and a little about video editing. 
I worked for 4 years as graphic designer at Layout Brasil, an advertising agency, where my passion for Motion Design and Animation started. Beside the design creations, there I also had to create some animation videos for TV ad's.
After this years, I decided to focus my career in motion design and animation and study more about this. Watching Youtube tutorials and doing some online courses about After Effects, I started to do some freelance jobs and decided to quit my job at the agency.

A few months later, working as a freelancer, a new challenge appeared! I moved to Sao Paulo to work in a new brazilian animation series, the Society of Virtue
. There I worked for almost 3 years animating episodes from this superhero's parody series in Motion Comics style. The episodes are launched in two Youtube channels: Society of Virtue 
(
 with original voice in English ) and Sociedade da Virtude ( dubbed in brazilian portuguese ).

After this experience in Sao Paulo, I decided to move again and follow a new way in animation. Now my focus is on character animation and is what I am studying and practicing at the present.

I am in my hometown doing some courses and exercises to improve my skills in frame a frame animation and also cut-out animation in Harmony Toon Boom. I 'm in love with this character animation world!
--------------------------------------------------------------------------------------------------------------------------------------------------
|

Experience
Freelancer
2020 March - Now
2D Animator and Motion Designer
Society of Virtue 
2017 April - 2020 February
2D Animator | Motion Designer in After Effects
Freelancer
2017 January - 2017 March
Motion Designer and Graphic Designer
Layout Brasil
2013 March -  2016 December
Graphic Designer
Layout Brasil
2012 August - 2013 February
Graphic Designer Intern
| 

Courses and Workshops
The Art of Aaron Blaise
2020 - Now
Fundamentals of Animation
The Art of Aaron Blaise
2020 - Now
How to Draw Human Anatomy 
Julia Simas | Motionclass
Frame a Frame and Liquid Motion
2019
Workshop about frame a frame and liquid motion
in Adobe Animate | 4 hours
Felipe Simões | Flip Courses
2019
Online classes about Cut-Out Animation in Harmony Toon Boom
Felipe Simões | Flip Courses
2019
Online classes Rig and FX in Harmony Toon Boom
Quanta Art's Academy
2018 February - 2019 February
Fundamentals of Drawing
N-PIX | Online Digital Arts School
2014
Graphix - Motion Graphics in After Effects
|

Education
Estácio de Sá University
2012 - 2016
Bachelor of Communication Sciences
in Advertisement and Marketing
Galdino do Valle Filho High School
Concluded in 2011
Brazilian High School Diploma
|

 Languages Courses
Teacher Keuri Santos
2020 - Now
Private English Classes
Guide Idiomas English School
2011
Advanced English Course
CEFET UnED Nova Friburgo
2011
Intermediate Spanish Course